Early computers were women. Then something happened and the women took a backseat, men became nerds and computers became machines.
There has been a

long decline

in the percentage of women in tech, and when it comes to data crunching, the absence of women in leading roles is even more stark. 
During World War II, the code-breaking team of women at Bletchley Park played a pivotal role in intercepting and deciphering enemy communications. This helped win the war. Women have been at the leading edge of the computer and data science revolution.
Despite all of that, women working in the fields of science, technology, engineering, and math have always been underappreciated, and it won't be wrong to say, unwelcome. 
Take the more recent example of Katherine Johnson and her colleagues, who made remarkable contributions to the early years of NASA's space program. The world had not even heard of their name until two years ago, when the movie, Hidden Figures, hit the screens. The movie made $261mn at the Box Office.
One of the posters said 'Genius has no race. Strength has no gender. Courage has no limit.'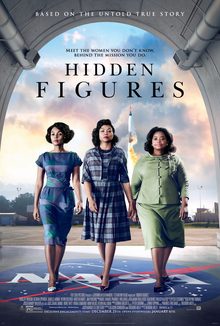 We are only now beginning to realize this, but during the 19th and 20th centuries, the situation was worse. Global values, cultures, and perceptions are shifting. With them, it is becoming crucial to take positive action no matter how small.
Keeping that in mind, we've decided to take a small, but nevertheless, significant action step.
Today, we are celebrating 10 women in data science who have made their presence felt through gritty hard work and laser-sharp intelligence.
This one is not only for the female data scientist aspirants and dreamers but for everyone who has obstacles to getting where they want to get. Long live the dreamers and doers!
10 ultra-inspiring women in data science today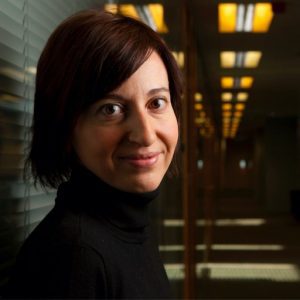 Since the age of 12, Silvia had started to appreciate the elegance of mathematics. Her interest was further encouraged by her Maths teacher who also trained her for the Italian Mathematical Olympiad. This laid a solid foundation for her choosing, and later excelling in this field.

Currently, Silvia works as a research scientist at DeepMind, a company that builds AI systems to solve problems and leads scientific discoveries. In 2014, they joined forces with Google.

Personally, Silvia is excited to see the progression in medical domains due to AI and machine learning.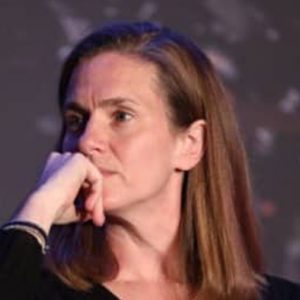 From mathematics to computers to leadership and innovation- Jana Eggers has touched and excelled in all possible domains.

Currently, she is the CEO of NaraLogics- an AI company that provides decision support and recommendations. The company helps clients create personalized solutions that their customers will love. The foundation of it all? The complex but highly interesting ways in which our own brains work.
She is passionate about algorithms, their intelligence, delivering products that customers love, and inspiring teams to do and achieve more than seems possible.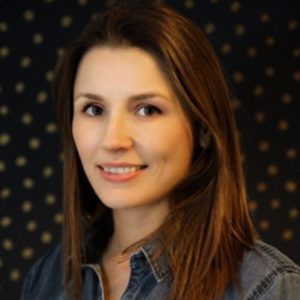 Nikita Johnson is the founder of RE•WORK- a 'global events company for deep learning and applied AI events.' The events are a mix of industry and academia exposure and help the attendees to meet the pioneers of these working who are working at the forefront.
RE•WORK also hosts Women in AI Dinner series which is focused on building a dedicated community for female data scientists.
The basis of her work? Using innovative breakthrough technologies for creating a positive impact on society and the business world. No wonder her specialties range from startups, technology to science, community building, social analysis, and communications plus event management.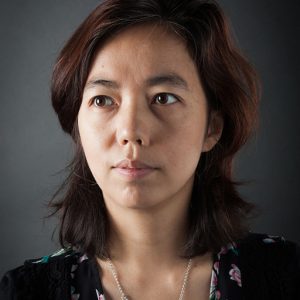 Described as an AI pioneer and a researcher bringing humanity to AI, Fei-Fei Li is a Professor of Computer Science at Stanford University. She is also the co-director of the Human-Centered AI Institute and the Stanford Vision and Learning Lab. 
Her research areas include AI, deep learning, machine learning, cognitive neuroscience, and computer science. 
And the list doesn't end there. 
She was also the leading scientist for ImageNet and the Vice President of Google while on sabbatical from Stanford in 2017-2018.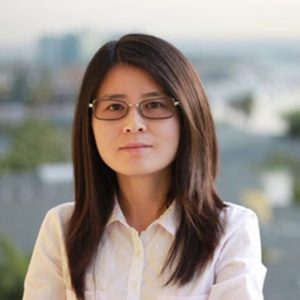 Jia Li, too, boasts a number of admirable accomplishments and prestigious positions.
She is an Adjunct Professor in the School of Medicine at Stanford University and also holds the position of AI Fellow. She was also the Head of R&D at Google Cloud AI where she worked with the team to democratize AI and build innovative AI/ ML products for diverse products.
Li was also selected as a Young Global Leader by the World Economic Forum in 2018. Her work has made appearances in TechCrunch, Forbes, MIT Technology Review, CNBC, and New Scientist.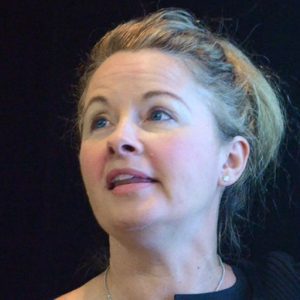 Jen is an AI innovator with a collaborative as well as an entrepreneurship streak. 
Through her own firm, Impact Analytix, she has been an advisor to 100+ technology vendors. At Microsoft and DataRobot, she has also held global analytics product management roles. Left to her own devices, she also launched two category-leader SaaS solutions.
For all her work and achievements, she has been mentioned in Forbes and been one of the Top 10 Women Influencers.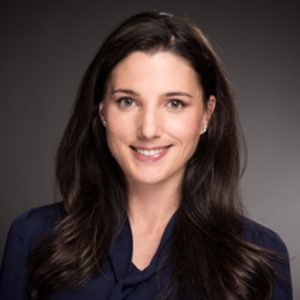 If you're reading this article, then there's also a very good chance that you've heard of Coursera. What you might not have heard of is the lady who makes Coursera one of the top resources for data science. The lady in question is none other than Emily Glassberg Sands.
Emily is the Head of Data Science at Coursera and loves using data to understand individual and societal problems. Then use those insights to build products that fill a market gap.
Ultimately, all that you see under the data science section on Coursera- from data engineering to machine learning to decision science is envisioned by Emily.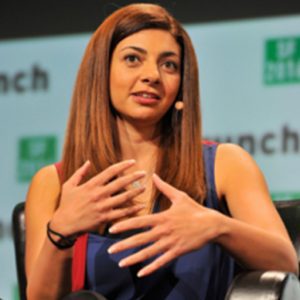 "My life's work is about humanizing technology before it dehumanizes us."
While Egyptian-American Kaliouby has a string of awards under her belt, it is really her work in the field of AI- particularly facial recognition- that has earned her recognition and respect in the community.
Her research moves beyond the cardboard expressions that previously comprised facial recognition. Instead, it focuses on capturing and detecting the subtle interplay of expressions that reveals more about a person's emotive state than just trained answers.
She is also the co-founder and CEO of Affectiva- an organization that is on a mission to infuse emotion in an otherwise bland robotic/ digital world.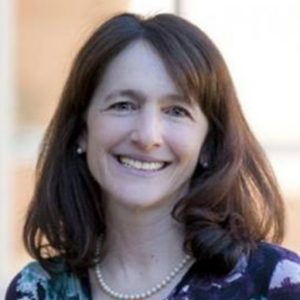 While Karen Matthys holds the position of Executive Director of ICME Operations at Stanford, she also whizzes around as a business executive who leads startups as well as Fortune 500's.
Her work at Stanford centers around people and the cultivation of relationships. She is responsible for collaborating with national laboratories and companies which are interested in machine learning, data science, computational mathematics, data visualization, and innovation computing.
In short, bringing the world of data science to those who want to be a part of it has been her work.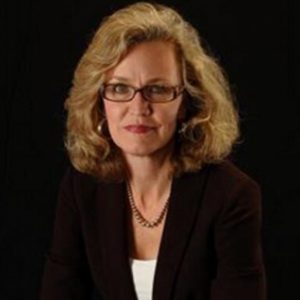 With 25+ years of industry experience, Ms. Idoine has faithfully and consistently worked at Gartner as the Research Director for Business Analytics and Data Science for 3.5 years. For 4 years before that, she was the Research Director for Business Intelligence and Analytics.
Her exhaustive list of skills includes (but is not limited to): design, evaluating and managing the enterprise analytics and data science software portfolio, business needs analysis, custom business analytics and data science solution analysis, training development and instruction, and application of advanced analytics to complex business problems.
Truly, Ms. Idione is a woman of many talents.
There you have it- a list of the top 10 women in data science. We encourage you to further research about these amazing women. Search out specific accomplishments, what they've achieved, what they are in the process of achieving – basically, get inspired! 
Also, if you happened to imagine yourself in any one of these women's shoes, you might have it in you to make into one of such lists, maybe not immediately but surely. You've got the vision, let's help you with the sight!
Stop by at one of our meetups and experience our efforts towards walking the walk – educating, mentoring, supporting women who see themselves in a Data Science career.